TMJ Therapy – Fort Worth, TX
Providing You With Lasting TMJ Relief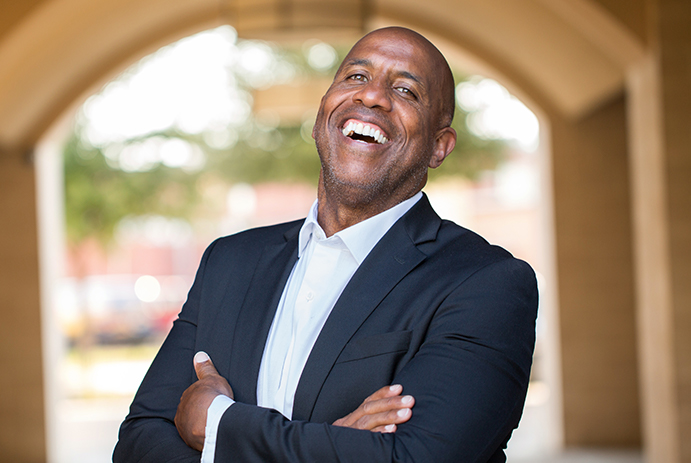 Do you notice a clicking or popping jaw when you open your mouth? This, among a variety of other symptoms, could be the result of TMD, or temporomandibular joint disorder. These are the two joints that connect your jaw to your skull, allowing you to easily chew your food, yawn, and speak. If they aren't operating as they're supposed to, it can cause you pain and discomfort that impacts your everyday life. Fortunately, our team at Drennan Family Dentistry can help with TMJ therapy in Fort Worth, TX.
Why Choose Drennan Family Dentistry
for TMJ Therapy?
Customized Oral Appliances
Pain-Relieving TMJ Therapy
Experienced Dental Staff
Diagnosis & Treatment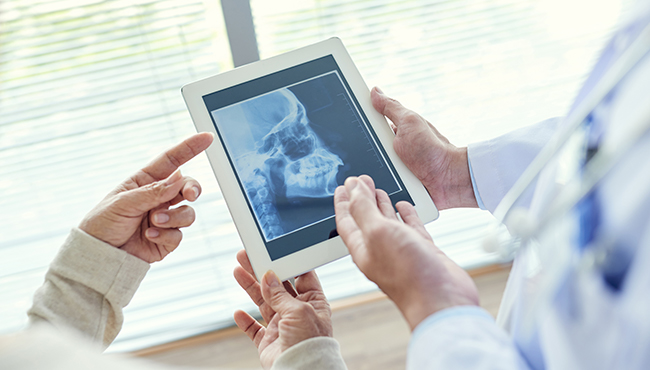 TMJ disorder can cause a variety of symptoms that can cause daily discomfort, including:
Pain and jaw tenderness
Aching around the ear
Difficulty chewing
Locking jaw
Clicking and popping sounds while opening your mouth
When you let us know, we can examine your jawbone structure to determine what the underlying problem is. If it's caused by TMJ disorder, we can outline a customized treatment plan to help ease your pain.
Equilibration/ Occlusal Adjustments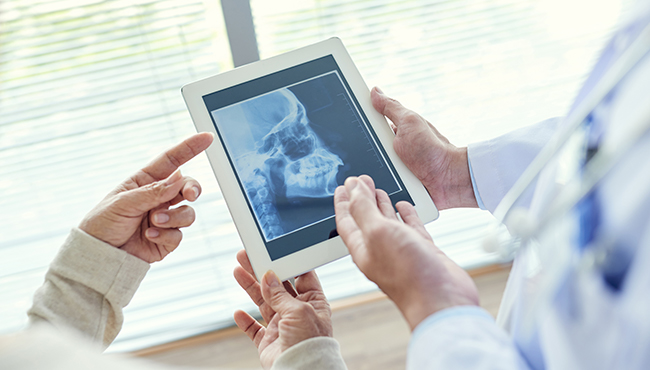 Our equilibration/occlusal adjustment procedure allows us to make minor changes to your teeth so they come together in a more functional and comfortable way. Severe misalignment can put additional pressure and strain on certain areas of your jaw, causing pain. Our team will take impressions of your teeth to find out the location of these areas and gently buff them away so they don't continue to cause you pain.
Occlusal Splints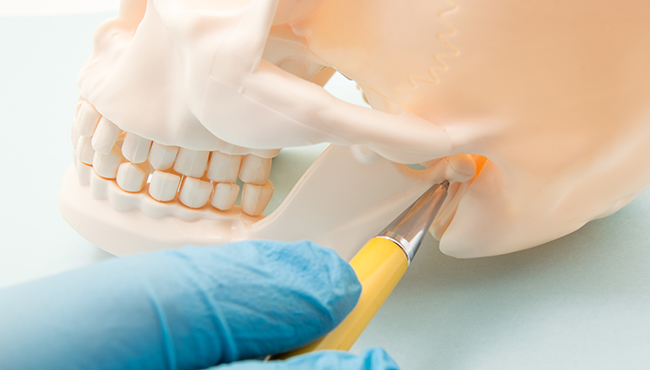 TMJ can cause limited function of your jawbone due to issues with misalignment. In these cases, it's not uncommon for patients to experience teeth grinding while sleeping. If this is the root cause of your TMD discomfort, then we may suggest occlusal splints. This is a customized mouthpiece made to shift your jaw into corrected alignment while you're sleeping. Over time, your jaw will naturally assume this position, minimizing discomfort and preventing grinding.