Veneers – Fort Worth, TX
Conceal Dental Flaws for Good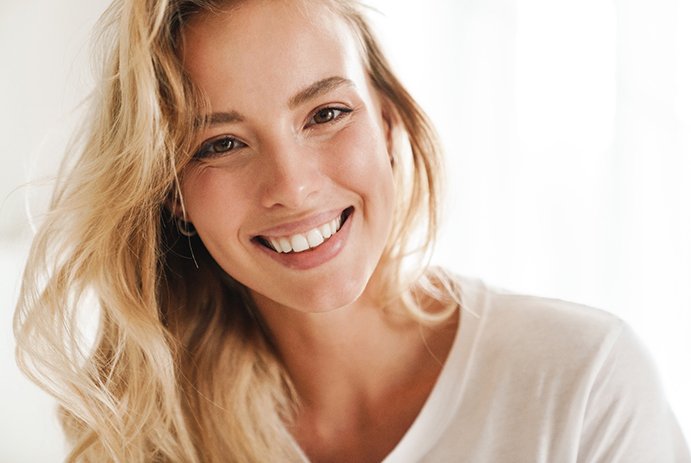 Do you struggle to smile confidently due to stains, chips, and other imperfections? You're far from alone. In fact, roughly 33% of Americans don't like their teeth either. Fortunately, that's where cosmetic dentistry solutions like veneers come in. Thanks to these thin shells of porcelain, you can conceal dental flaws for good (in as little as two appointments too!). Schedule your initial consultation today to take the next step toward your dream smile!
Why Choose Drennan Family Dentistry For Veneers?
COSMETIC DENTIST WITH 40 YEARS OF EXPERIENCE
ACHIEVE YOUR DREAM SMILE IN JUST TWO VISITS
EACH TREATMENT IS 100% CUSTOMIZED
What Are Veneers?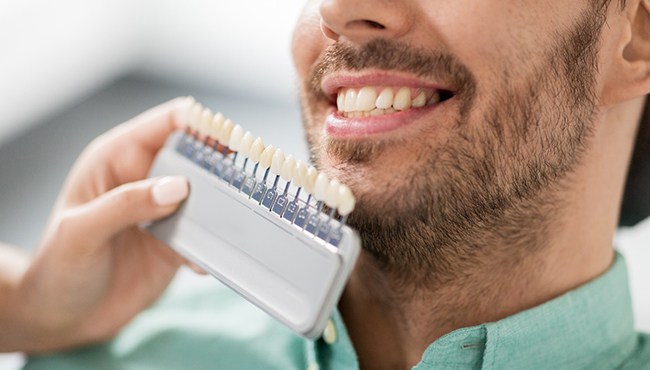 Veneers are one of the most popular cosmetic dentistry treatments available today, but what exactly are they? In short, they are thin, completely customized shells of porcelain that are designed to seamlessly fit over one or more flawed teeth. By anchoring your veneers to the front-facing portion of your teeth, our cosmetic dentist in Fort Worth can erase discoloration, chips, and even minor misalignment!
The Process of Getting Veneers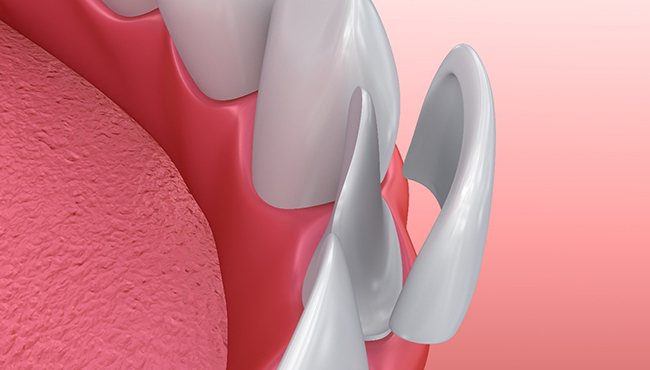 Whether you are looking to fix one tooth or undergo a complete smile makeover, the first step is always the same: schedule an initial consultation. Once we've had a chance to learn more about your smile goals and confirm you are a good candidate, we will create a personalized treatment plan. At your next appointment, we will "prep" your teeth by removing a small layer of enamel, which will ensure your veneers don't protrude or look unnatural in any way. From there, we will take impressions of your teeth and send them off to our lab artisans. While they are crafting your permanent set to perfection, we will provide you with a set of temporary veneers. Then, you will return to our office for your final appointment. After bonding your veneers in place and finishing them up with some polish, the process will be complete!
The Benefits of Veneers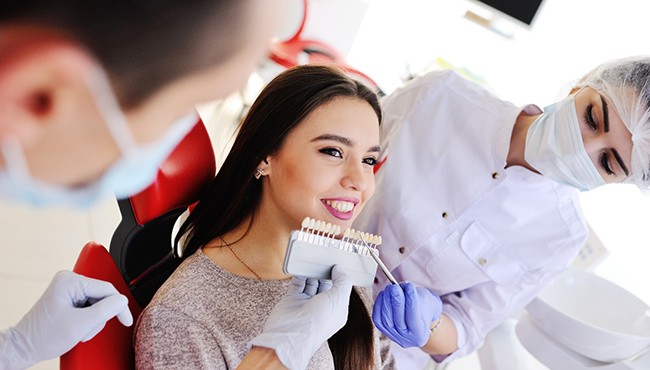 Veneers are a cosmetic dentistry solution that comes with a number of benefits, including:
Versatility – The thin shells of porcelain can fix one flawed tooth or be used to complete a smile makeover. They can also conceal discoloration, cracks, misshaped teeth, and more!
Longevity – Veneers can last 20+ years with proper care.
Low-maintenance – Implementing a solid oral hygiene routine and avoiding poor dental habits, like smoking, can keep your veneers in pristine condition throughout the years.
Natural-looking appearance – Thanks to their thin, durable makeup, veneers are extremely lifelike in look and feel. Even your closest loved ones will have a hard time determining the difference.
No food restrictions – Since veneers are crafted from high-quality materials, they don't require you to abide by a long list of food restrictions.
Does it sound like veneers are the smile-enhancing treatment you've been looking for? Then don't hesitate to get in touch with our team. We would love to help you take the next step toward your dream smile!