Dental Implants – Fort Worth, TX
A Lifelong Investment In Your Quality of Life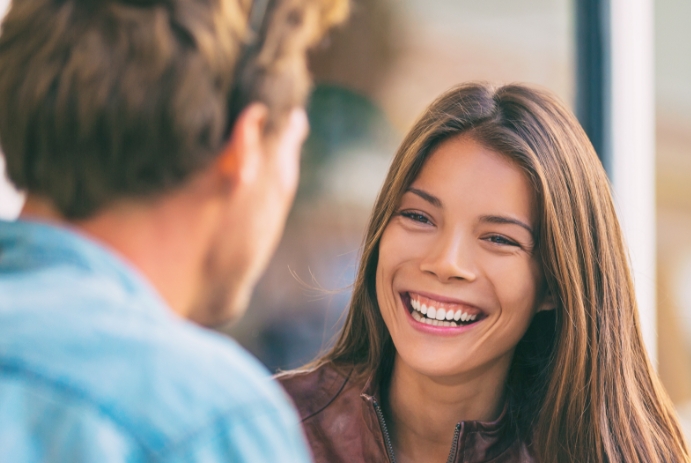 Do you suffer from missing either one tooth or an entire arch? This problem can impact your day-to-day life by making it difficult to easily speak and chew food, leaving your confidence dwindled and frustrated. At Drennan Family Dentistry, we work closely with a network of specialists to provide dental implants to restore the entire structure of your missing teeth from the ground up. The best way to learn whether you're a good candidate for this advanced procedure is to contact our office to schedule a consultation today!
Why Choose Drennan Family Dentistry
for Dental Implants?
Replace One or All Missing Teeth
Natural-Looking Restorations
All-On-4 Dental Implants Available
What is a Dental Implant?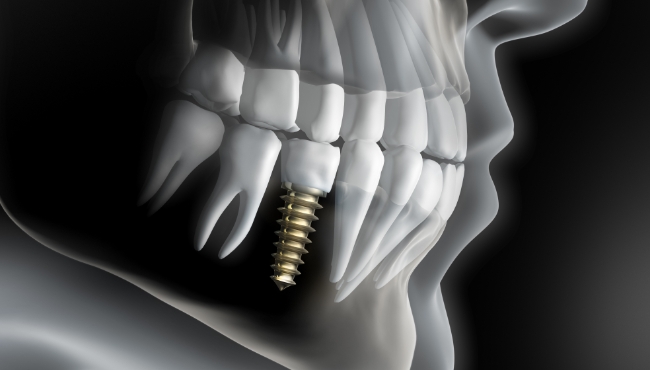 A dental implant is a titanium post that is surgically placed below your gumline to act as the new root of your missing tooth. The metal is biocompatible, so as you heal from your surgery, it will naturally begin a process called osseointegration, where it will fuse with your jawbone, continuing to provide it with necessary blood flow. Following your healing period, we will secure an abutment to the end of the implant, which will hold your permanent restoration in place.
Benefits of Dental Implants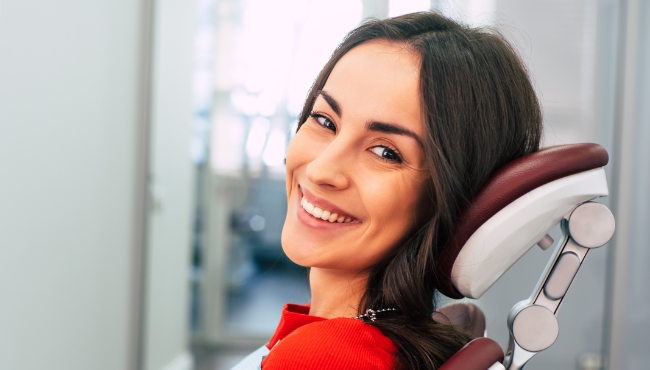 Dental implants offer a variety of unique benefits that are unlike anything you would get with traditional restorations. That's why they come so highly recommended by patients and professionals alike! Here are some advantages you'll be able to enjoy with dental implants:
A long lifespan of over 35 years with the proper maintenance.
Natural-looking and feeling restorations.
Preserved facial structure.
Prevention of jawbone deterioration.
Easy maintenance.
Improved bite strength.
No slipping or shifting restorations.
Indications of Dental Implants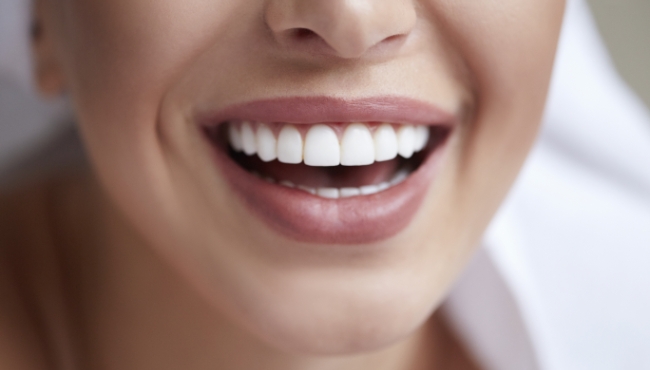 Dental implants have the ability to help patients in a variety of unique situations, but some patients may require preparatory procedures before they can carry on with their implant placement. When Dr. Drennan examines your mouth, he'll be able to create a customized treatment timeline for you and walk you through it so you know exactly what to expect.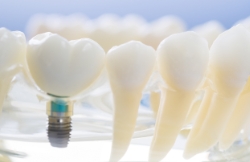 Missing One Tooth
If you're missing a single tooth, we'll place one dental implant in the gap of your smile and wait for your gums to heal around it. Then, we'll secure an abutment and a custom-crafted dental crown that's created to match your surrounding teeth, making it virtually impossible to tell that you ever had a gap there in the first place.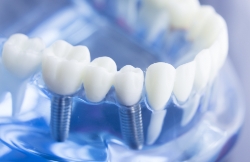 Missing Multiple Teeth
If you're missing several consecutive teeth, or if you have gaps spread out through your entire arch, we can use an implant-retained bridge or partial denture to replace them. Depending on the restoration used, we can attach them to two or more dental implants to complete your smile.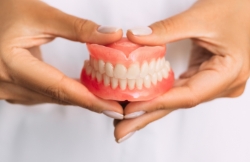 Missing All of Your Teeth
For our patients who are missing all of their teeth, we'll likely place anywhere from four to eight dental implants along an arch of your teeth to secure your customized denture and continue providing your jawbone with stimulation. Because they don't rely on natural suction to stay in place, you won't have to worry about any slipping or shifting, like you may with traditional dentures.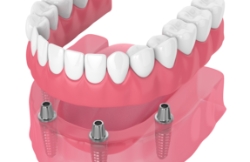 All-on-4/ Teeth-in-a-Day
Our patients who are ready to begin enjoying their smile as soon as possible can benefit from our All-on-4 procedure. This streamlined process eliminates the need to spend months without your restorations by providing you with a denture immediately after your implant surgery and replacing it with your permanent one once your gums have completely healed.
Partners with the Best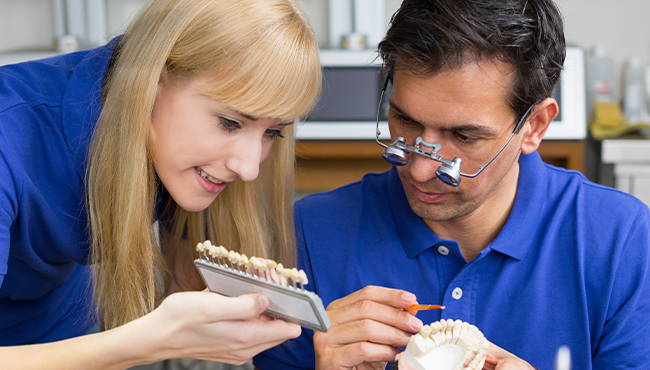 All of our dental implant patients will have their new roots surgically placed by a local specialist in order to ensure a comfortable experience and successful outcome. Our specialists have performed the procedure literally thousands of times, and we trust them to give our patient's restorations the strong foundation they need to last for decades to come. After your mouth has healed, you'll return to our office to have your crown, bridge, or denture attached to your posts.
Cost of Treating Dental Implants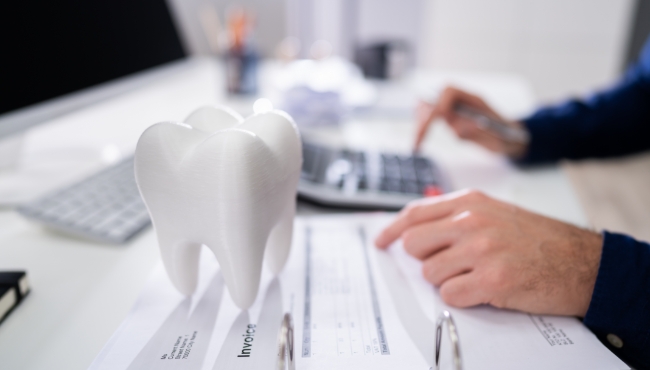 Because the dental implant procedure is customized to fit each of our patients' unique needs, we're only able to determine the cost of your treatment is by examining your mouth. Once we do this, we'll be able to determine several factors that we use to calculate the cost. A great benefit about dental implants is that, although they have a higher overall cost, they're easier to financially plan for because it can be split up over the course of several separate appointments.