All-on-4 – Fort Worth, TX
Re-Completing Your Smile with Four Dental Implants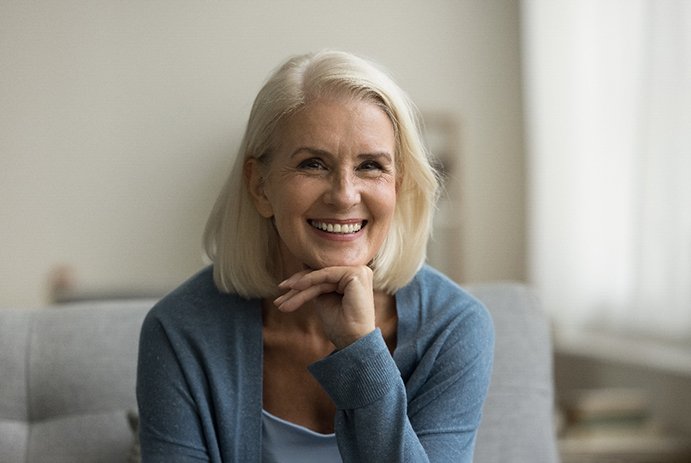 Dental implants are a highly versatile form of tooth replacement and can be used in a variety of situations. In cases where you have lost all of the teeth in your upper or lower jaw, you may be eligible for the All-on-4 procedure. This state-of-the-art approach can help minimize the number of implant posts needed to help you enjoy a complete grin again. For more information about All-on-4, reach out today to set up a consultation with Dr. Drennan.
Why Choose Drennan Family Dentistry for All-on-4?
Replace All Missing Teeth at Once
Dentist with Decades of Experience
Trustworthy, Honest Dental Team
How Do All-on-4 Implants Work?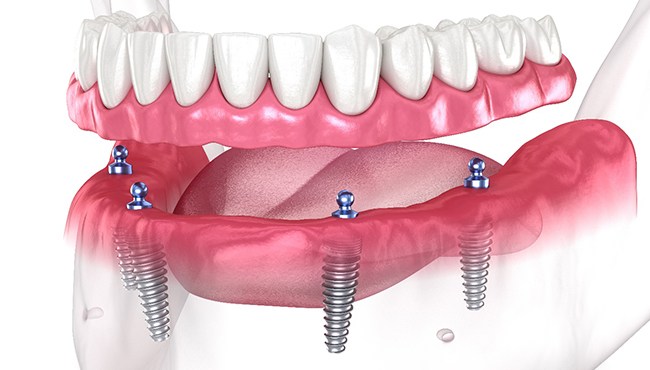 When you choose to have the All-on-4 procedure performed, four dental implant posts will be inserted into your jaw. These posts can be used to support a full denture in order to replace an entire arch of teeth. Great care will be taken to ensure that the implant posts can provide your replacement teeth with the best possible support. For example, the dental implants near the back of the mouth will be inserted at a 45-degree angle so that they can take advantage of the parts of your jaw where bone density is highest.
Am I a Candidate for All-on-4 Implants?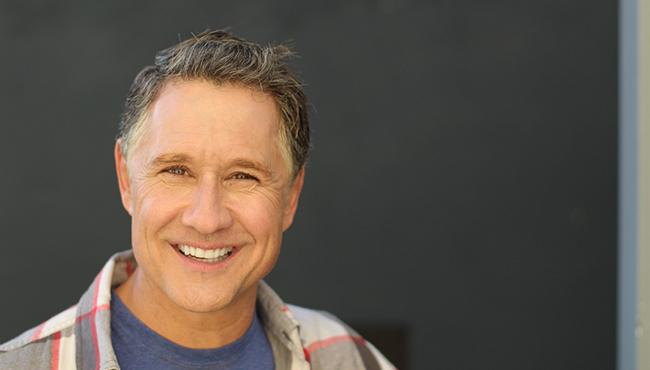 Your mouth needs to be in good health before the All-on-4 procedure. During your initial consultation, issues such as gum disease will need to be identified so that they can be treated properly prior to your dental implant placement.
While a lack of bone density can be an obstacle when it comes to traditional dental implant procedures, it is less likely to be an issue with All-on-4. The positioning of the implant posts helps ensure that the treatment is viable even for individuals who have experienced bone loss.
Benefits of All-on-4 Implants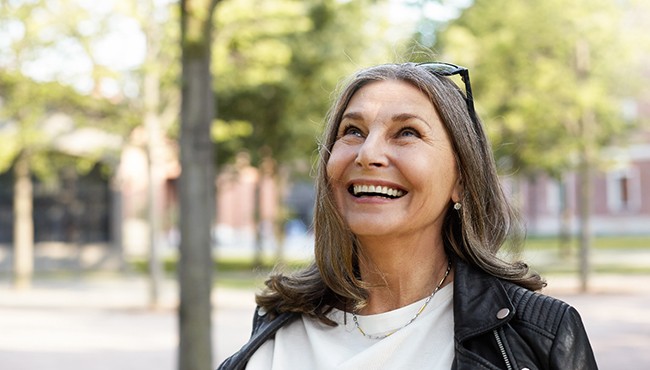 Here are some of the reasons why All-on-4 is an option worth considering when an entire arch of teeth is missing:
The implant posts can provide the stimulation needed to stop the jawbone from deteriorating.
You will have a complete row of natural-looking replacement teeth that can be brushed and flossed as if they were a natural part of your mouth.
You will find it easier to eat all kinds of foods and maintain a nutritious diet with the help of strong, stable dental implant posts.
All-on-4 vs. Traditional Implants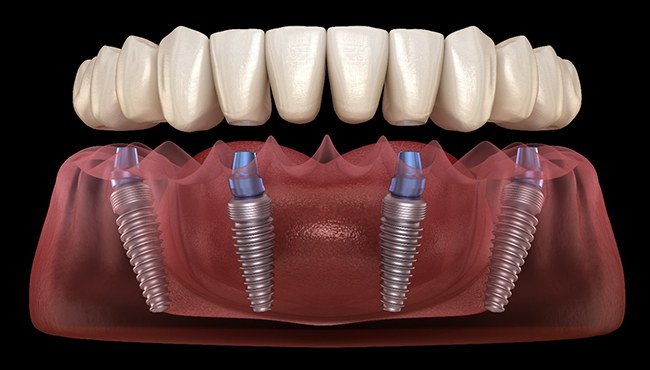 At first, you may not be sure how All-on-4 is different from traditional dental implant procedures. However, there are a few details that make all the difference:
The All-on-4 procedure can be performed with just four dental implant posts, which is half the amount that is often needed to support full dentures with traditionally placed dental implants.
Patients who might need bone grafting before they can get traditional dental implants may be able to have the All-on-4 procedure performed right away.
With traditional dental implants, you will likely need to wait for your replacement teeth. Meanwhile, with All-on-4, you may be able to get dentures right after your implants have been placed.