Dental Crowns – Fort Worth, TX
Lifelike Repair for Damaged Teeth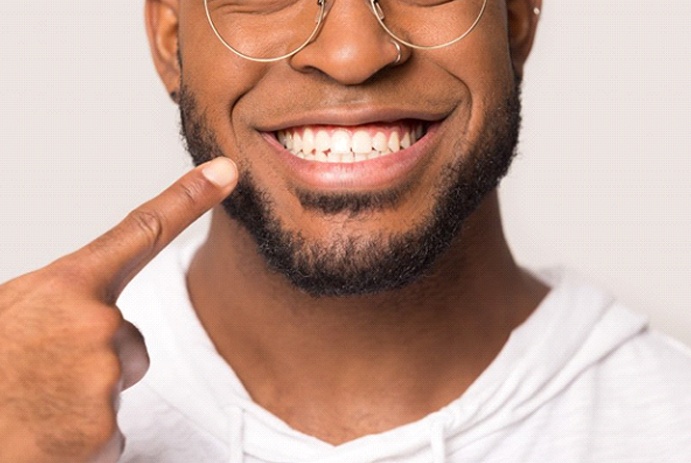 Teeth are incredibly durable. In fact, tooth enamel is even stronger than bone! However, teeth can still become damaged over the years for a variety of reasons. Many patients worry that getting treatment for a chipped, cracked, or otherwise broken tooth will ruin the natural appearance of their smiles. In the past, dental restorations like crowns were typically made of gold or silver, but luckily, that's no longer the case! Nowadays, most dentists – including Dr. Terry Drennan – use metal-free materials to create dental crowns in Fort Worth, TX. Keep reading below to learn more, and feel free to call us when you're ready to experience truly lifelike repair for damaged teeth!
Why Choose Drennan Family Dentistry for Dental Crowns?
Fort Worth Dentist with 40+ Years of Experience
High-Quality Materials Used
Digital Impression System – No Messy Putty Required!
What Is a Dental Crown?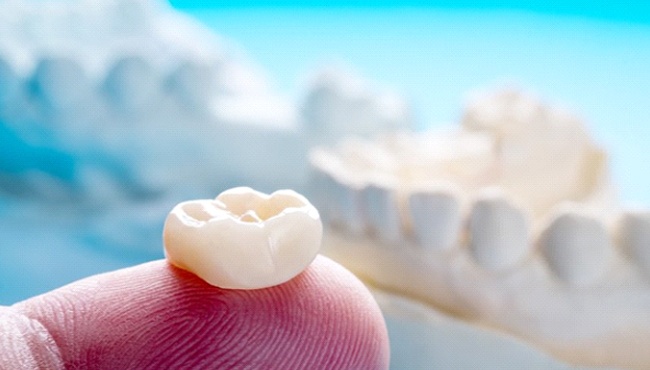 Also sometimes referred to as a "cap," a dental crown is a covering that is placed over a damaged, decayed, or aesthetically flawed tooth to restore its original structure, function, and appearance. Depending on your preference, oral health needs, and budget, crowns can be crafted from a variety of materials. However, most of our patients prefer tooth-colored ceramic or porcelain to dark metals that stand out in the smile.
Dental crowns are quite a versatile treatment. Dr. Drennan typically suggests a crown for a tooth that:
Is too decayed to support a filling.
Is broken and needs to be held together.
Has recently undergone root canal therapy.
Is weakened and needs protection from further damage.
Has been lost and replaced with a single dental implant.
Needs to support a dental bridge.
Is severely discolored, misshapen, or otherwise cosmetically flawed.
Whatever the case may be, your dentist in Fort Worth will go over all of your treatment options to make sure that dental crowns are the best choice for you.
The Process of Getting a Dental Crown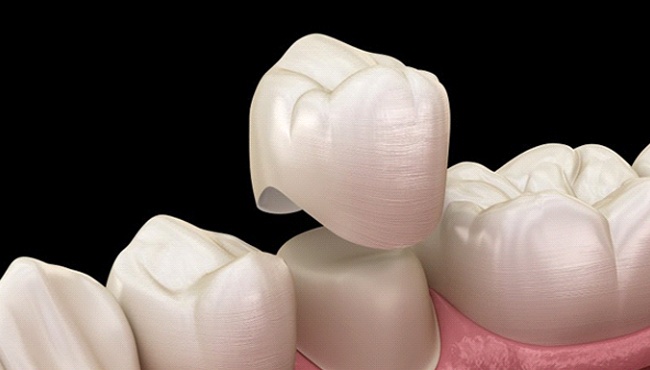 In most cases, getting a dental crown only takes two appointments. Here's a general outline of the dental crown process:
First, our team prepares the tooth by gently reshaping its enamel. This step ensures that there is enough room for the crown to look and feel natural within your smile.
We use our digital impression technology to capture measurements of your mouth, which we then send to a dental lab. There, a team of experienced ceramists begin meticulously creating your crown.
To protect your tooth while the crown is being made, we place a temporary crown on top of it.
You return to our office in a few weeks when the permanent crown arrives from the lab. We make sure your bite looks good and cement the crown to your tooth.
Benefits of Dental Crowns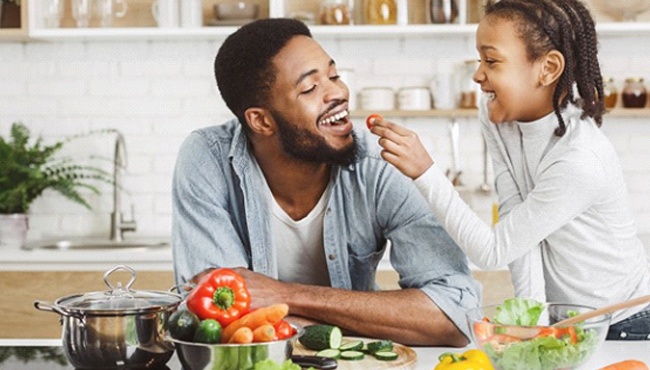 By getting a dental crown, you can enjoy several benefits to your smile's health and appearance, including:
Easier chewing.
Protection from additional damage that might result in the need for a tooth extraction.
A customized solution that mimics the rest of your smile.
Lifespan of 15+ years with the right care and maintenance.