New Dental Patient Information – Fort Worth, TX
What You Should Know About Your Visit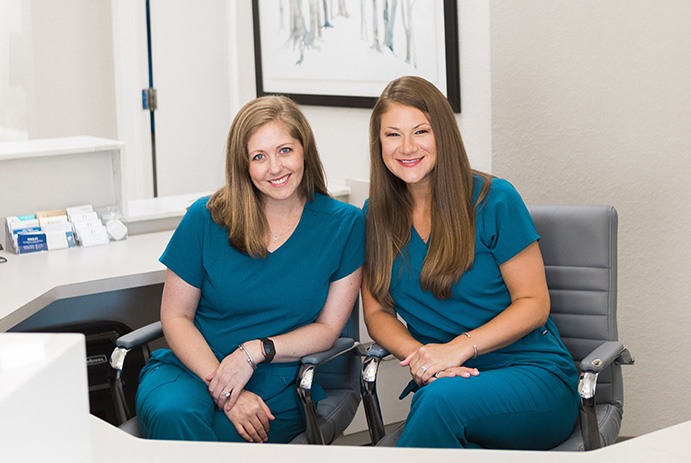 While you're meeting with one of our dentists, our team is working behind the scenes so that we can give you a dental experience you won't find anywhere else. Would you like to know what to expect when you come to visit us? Below is information that can help you have a successful, smooth experience. Please reach out to us if you have questions about your upcoming visit.
Your First Visit
When you arrive for the first appointment, we invite you to come a few minutes early. If you'd like, we can give you a quick tour of the dental office and process your paperwork. When we're ready to begin, we'll call you back and take X-rays of your teeth. Then, we'll take a little bit of time to get to know you and talk about what you'd like to accomplish. After we've conducted a dental exam, we can then discuss what work needs to be done for you to have the smile you want. It's that simple!
Patient Forms
Before we begin your appointment, we require you to fill out some paperwork. You can complete these forms when you come for your appointment, or you can download and complete them in advance, which we strongly recommend. That way, you're ready to go, and we can start your appointment on time. You'll find the link to download the forms below, and please feel free to ask us if you have questions about any of the paperwork we need from you.
Payment Options
Our most important priority is to provide you excellent dental care customized to your particular needs. Whether you do or do not have insurance, paying for your treatment shouldn't have to be stressful. While payment is generally expected at the time of service, we will make every effort to arrange a payment schedule that works for each patient.
For your convenience, we accept:
Cash, Personal checks and money orders
Mastercard, Visa Discover and American Express
Health Savings Accounts and Flex Spending Accounts
Dental Insurance
We are happy to prepare and submit online all the necessary forms for your insurance benefits. Most dental insurance plans have a specified amount of benefits available to each patient. Our staff will help you understand your benefits and assist you in maximizing the benefits. Ask a Question About Dental Insurance.