Invisalign – Fort Worth, TX
The Discreet Way to Achieve Your Dream Smile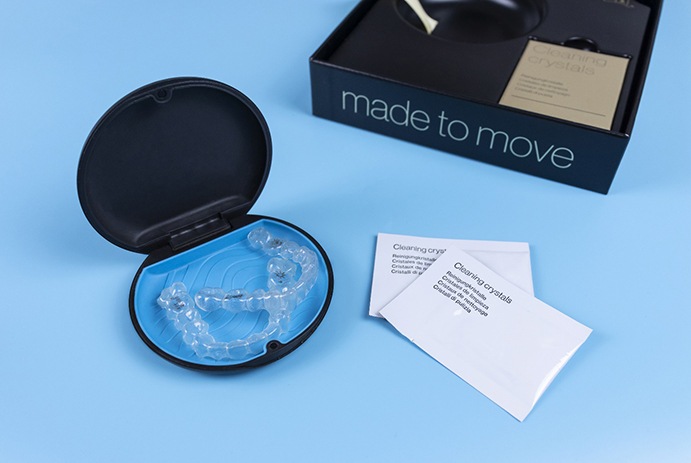 Although crooked, crowded, or gapped teeth are typically a cosmetic concern, the negative impact on your self-esteem shouldn't be dismissed. Fortunately, you can discreetly trade imperfections in your smile for straight, beautiful teeth thanks to Invisalign in Fort Worth! Plus, they are entirely removable, hold an impressive 96% satisfaction rate, and have helped countless patients over the last two full decades achieve their dream smile. To learn more about this teeth-straightening solution or schedule your initial consultation, don't hesitate to contact our office.
Why Choose Drennan Family Dentistry For Invisalign?
FRIENDLY & EXPERIENCED DENTIST
CUSTOMIZED TREATMENT PLANS FOR MAXIMUM COMFORT
ACHIEVE YOUR DREAM SMILE WITHOUT THE CLUNKY METAL
What Is the Process of Getting Invisalign?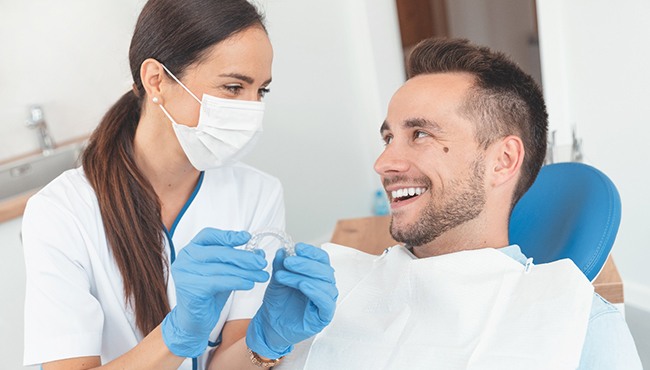 Your journey to your new and improved smile will begin with an initial consultation with Dr. Drennan. Once they've conducted a thorough dental exam and confirmed that Invisalign is the best treatment option for you, our team will take measurements, X-rays, photos, and impressions of your teeth. Each of these will serve an important role in developing your treatment with the technicians at Invisalign. From there, your custom-made aligners are crafted to perfection and sent to our office. The rest of the process is quite simple. We will provide you with your trays for each phase of treatment, which you must wear for at least 22 hours every day. Over the next 12 to 24 months, we will monitor the movement of your teeth and make sure your treatment plan is on track at your follow-up appointment every four to six weeks.
What Problems Can Invisalign Fix?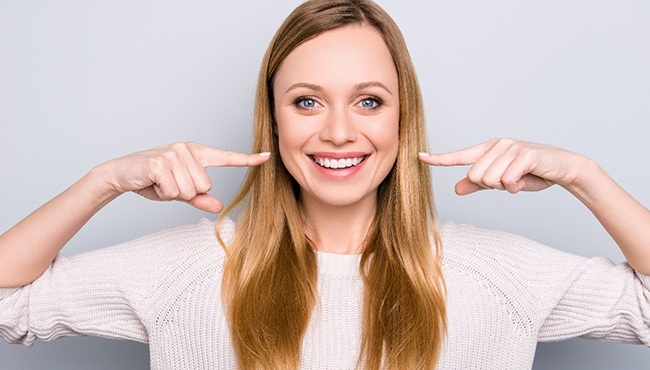 Thanks to Invisalign's effective, virtually undetectable aligners, patients can leave any of the below drawbacks behind:
Crowded teeth
Gaps between teeth
Crooked, misaligned teeth
Bite problems
What Are the Benefits of Invisalign?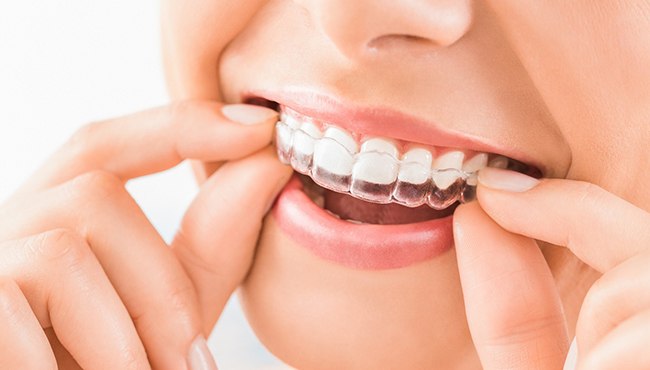 Invisalign's aligners are widely known for their ability to deliver flawless results without clunky brackets and pesky metal wires. However, that's not the only reason that over 3 million patients have chosen to achieve their smile goals with Invisalign. In fact, their clear trays also:
Deliver results in an average of 12 months
Can be removed for hassle-free dining
Don't come with an extensive list of food restrictions
Allow you to stick with your oral hygiene routine
Bypass insecurities surrounding "metal mouth"
Cost of Invisalign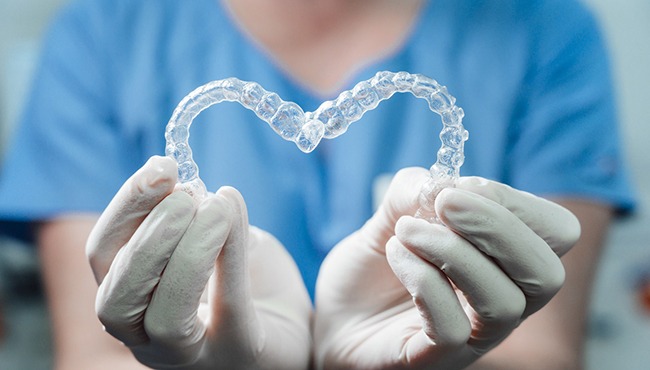 Since each patient's dental needs are unique, the answer varies from person to person. Don't worry though, our team at Drennan Family Dentistry can help you find out the exact cost, so you can get the smile you've always wanted without paying for anything you don't need. Simply contact our office to schedule your initial consultation. Our cosmetic dentist and fantastic staff will take it from there!