Advanced Dental Services & Technology – Fort Worth, TX
Modern, High-Quality Dentistry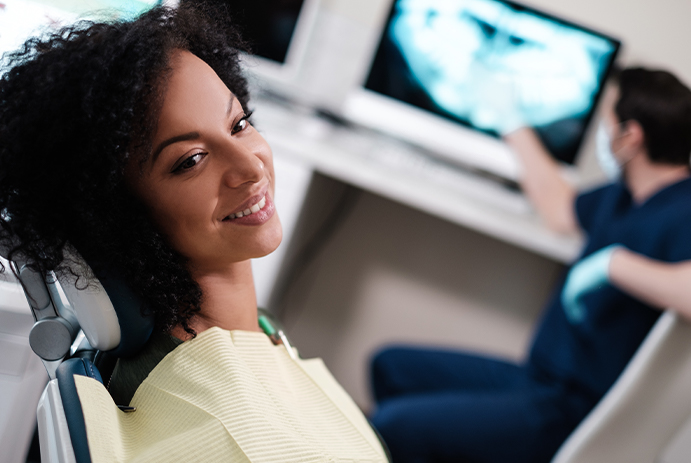 Our team at Drennan Family Dentistry uses the latest technology to provide patients in Fort Worth with the highest quality of care. In an effort to leave no stone left unturned and ensure that the smallest developing oral health problems are diagnosed and treated before they progress, we utilize high-tech instruments, such as intraoral cameras and digital X-rays. With our detailed and accurate diagnostics, we'll be able to help you preserve your smile for a lifetime.
How Our Dental Technology Makes Our Dentistry Better
Putty-Free Digital Impressions
Understanding & Judgement-Free Dentistry
Detailed Digital X-rays
Intraoral Cameras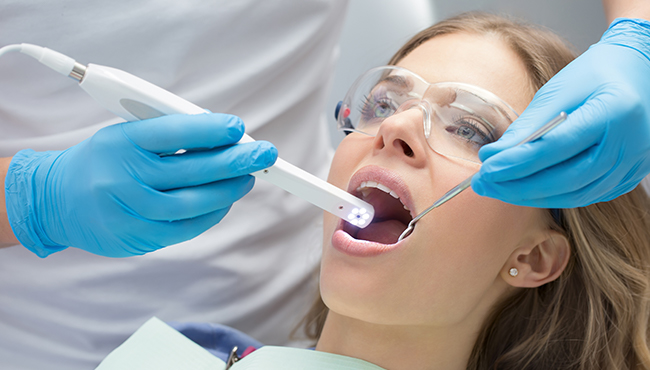 We utilize our MouthWatch intraoral camera to capture crystal clear images of hard-to-see areas of your mouth. These are lightweight and ergonomic, allowing us to easily maneuver them without making you feel like your entire mouth is being taken up. With a quick touch of a button, Dr. Drennan is able to capture precise images to review them with you, so he can give you a better idea of what oral health problem you face and how treatment will work.
Digital X-Rays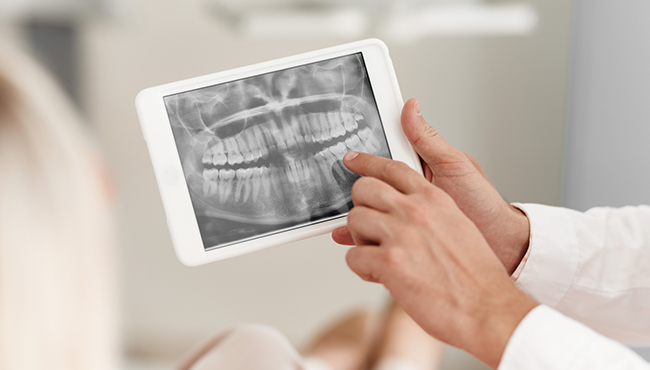 We capture digital X-rays using our Nomad portable handheld device and Dexis imaging software to capture detailed pictures of your mouth, including areas that are hidden below the surface of your gums. This allows our team to diagnose developing problems that may not be exhibiting symptoms, such as tumors, cavities between teeth, and jawbone loss. Depending on your age, we typically take X-rays of your mouth every year in order to prevent the progression of dangerous, preventable issues.
iTero Digital Impression System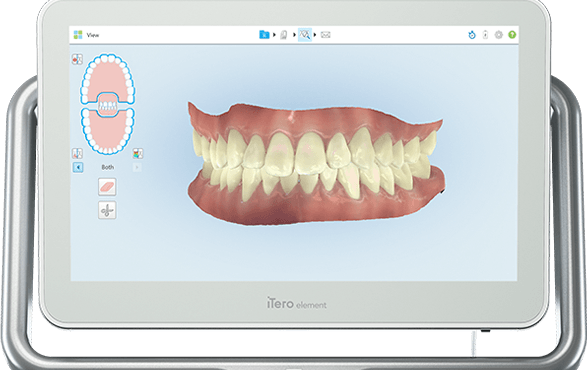 In addition to traditional impressions, we can also capture the high-definition blueprint of your mouth by utilizing our iTero digital scanner. This provides us with the ability to keep you feeling comfortable while capturing more accurate scans to craft durable restorations, customized Invisalign trays, and natural-looking porcelain veneers.